Empathize, Define, and Ideate.
Nadav Raviv
[+10Y] UI/UX DESIGNER [B2B & B2C]
User Research. Customer Journey Mapping. Find Pain Points. Prioritize Requirements. Wireframing. UI / UX Design. Data Visualisation. User Testing. Dev Hand-off. Product Analytics. Product Roadmap. Coffee. Repeat.
CRM Brain
End-end-end B2B SaaS
for Mortgage Advisors.
---
GOAL
Mortgage advisors require a customized CRM that meets their specific needs and preferences.OBJECTIVE
Develop a personalized CRM solution for mortgage advisors and their administrative support, in accordance with the requirements of brokers' networks.STEPS
Create wireframes in Figma based on the input of the 9 Product owners, conduct face-to-face user testing, and simultaneously build a Design system to be uploaded to Storybook.OUTCOMES
Over 700 screens have been designed, currently undergoing development and testing on Hotjar to identify any issues or obstacles. The CRM is scheduled to be launched this summer!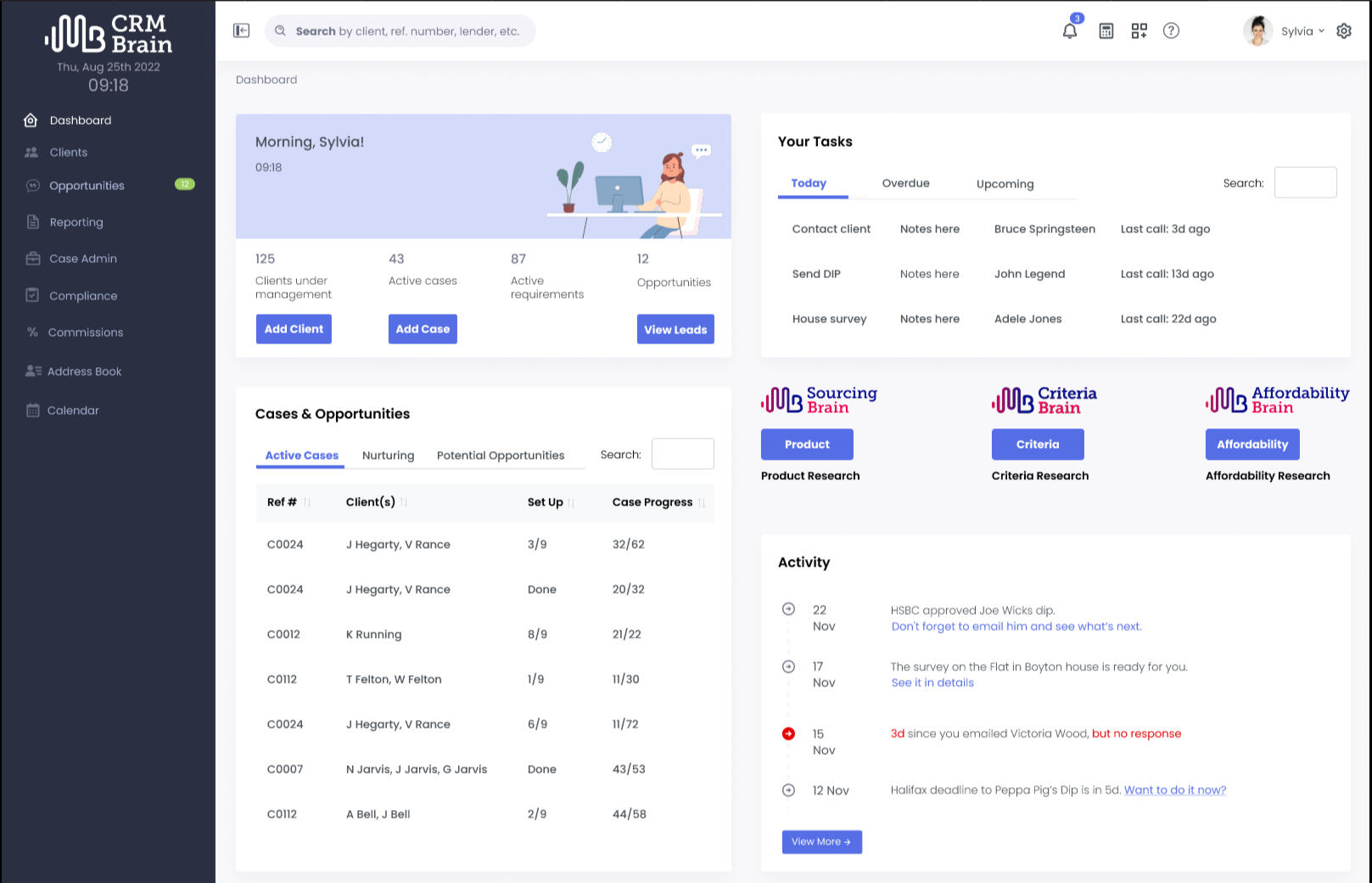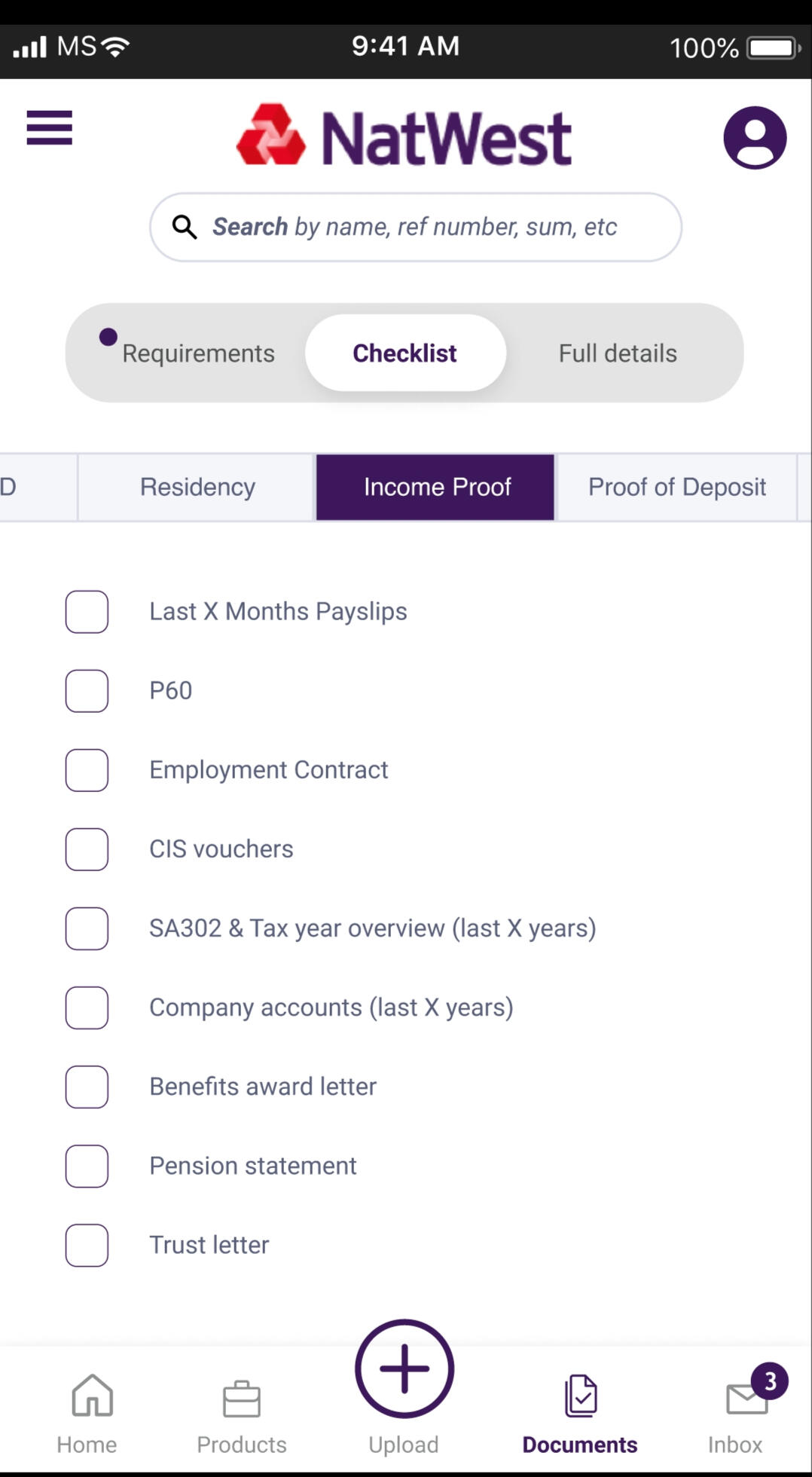 Client Portal
B2C Mobile app for mortgage Application.
---
GOAL
Design and develop a "client portal" for brokers that allows their clients to easily upload mortgage application documents and view the real-time status with just two clicks.OBJECTIVE
Conduct research on user personas such as Brokers, Admin, and Clients to understand their specific requirements and needs.STEPS
Engage in face-to-face user research, analyze competitors, establish an information infrastructure, create Figma screens, conduct user testing, and ensure accessibility testing.OUTCOMES
The client portal is scheduled to be launched this summer.
Melior London
B2C online shop for Eco-Clean Brand
---
GOAL
To support my wife's retail business, there was an urgent need to create a website within a two-week timeframe to launch her brand of eco-cleaning products.OBJECTIVE
Develop a website as quickly as possible.STEPS
This involved creating pages, generating the content, designing navigation, establishing a shopping customer journey map (CJM), implementing a payment checkout system, and more.OUTCOMES
The website's launch resulted in a positive outcome, with a significant 10% increase in return purchases.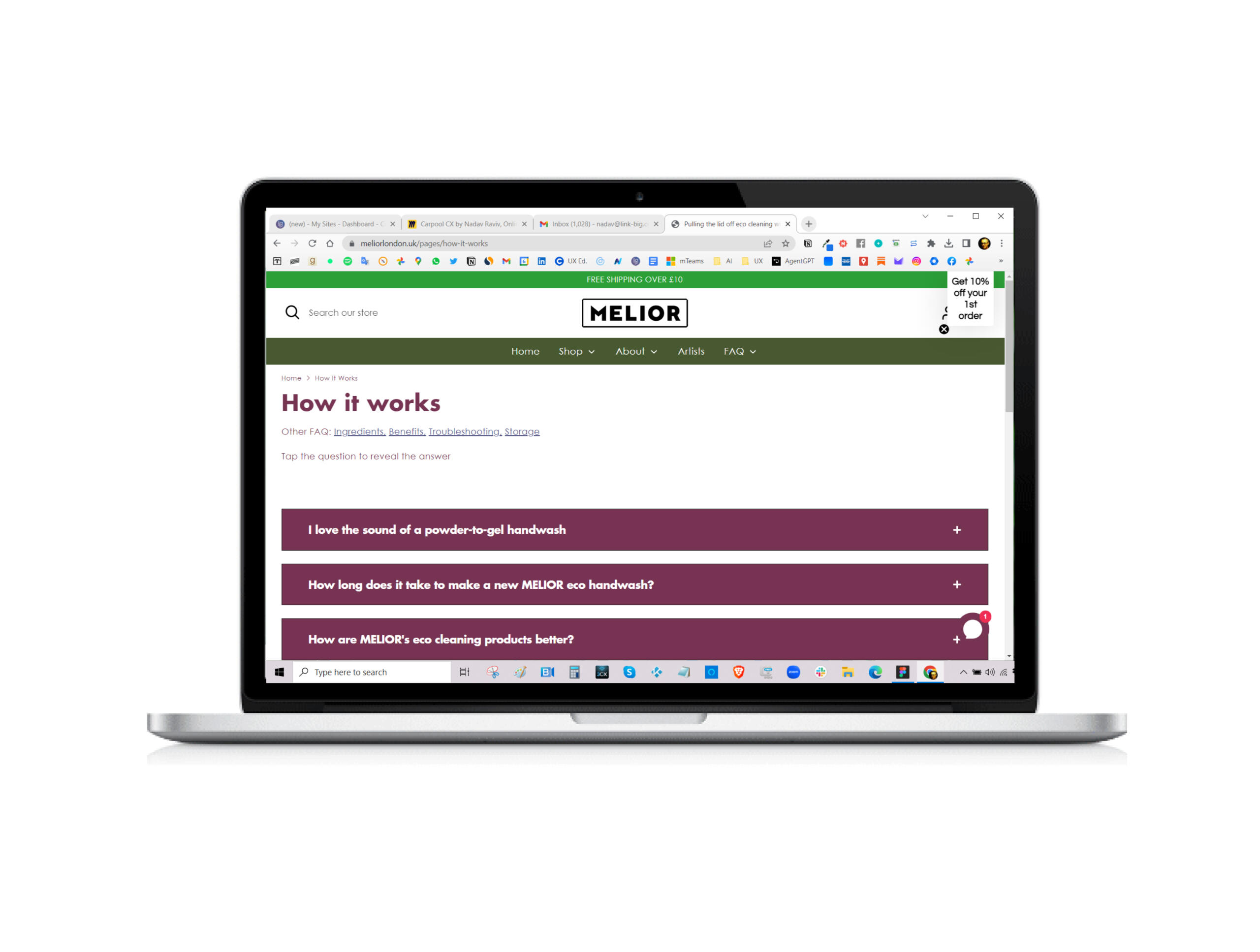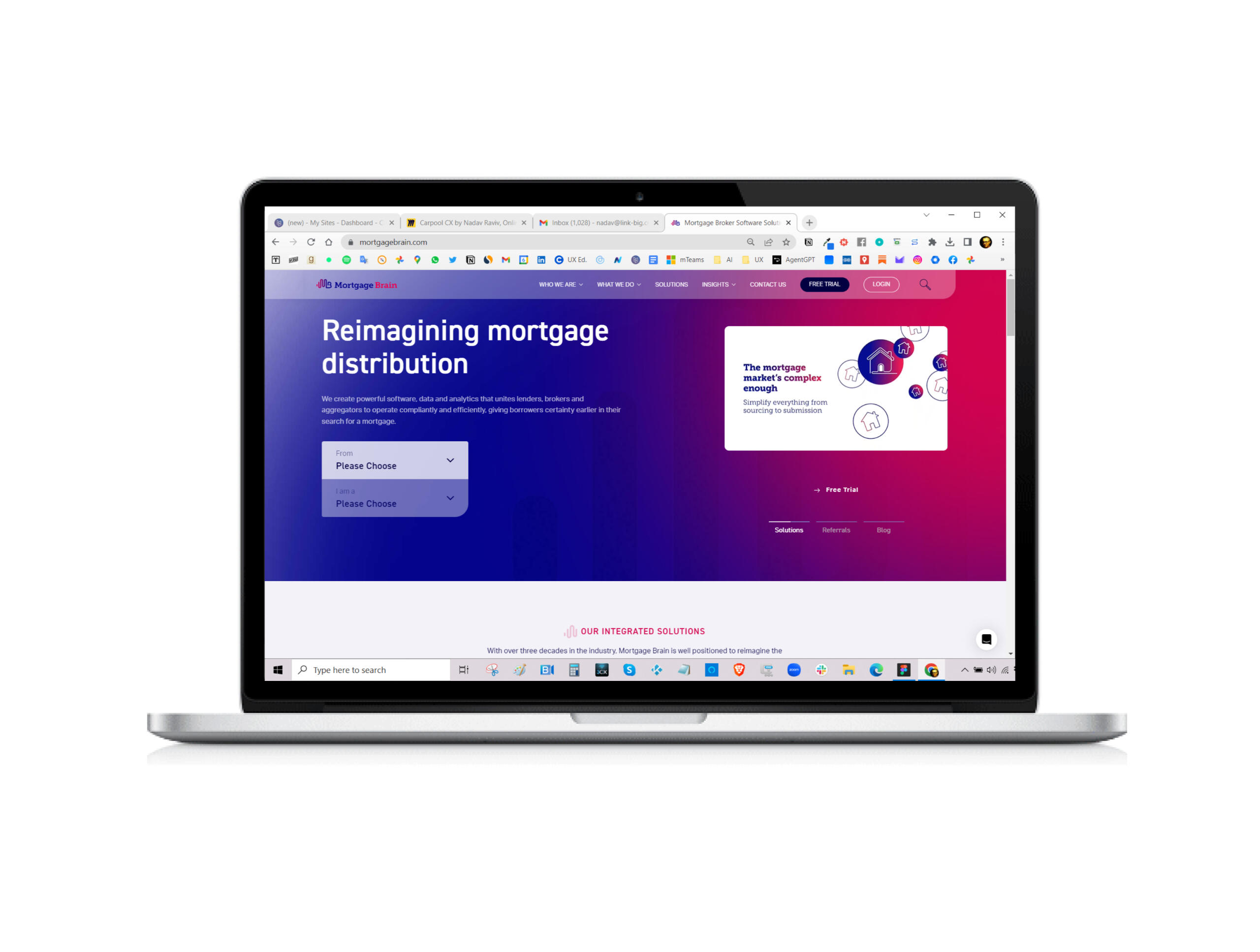 Mortgage Brain
B2B site for Mortgage Advisors & Lenders
---
GOAL
In preparation for the launch of CRM Brain, MB collaborated with a design agency to create a single website that caters to multiple user personas, each with diverse needs and products.OBJECTIVE
Develop the structure of the new MB website to effectively serve the various user personas, including potential hires, brokers, lenders, and others.STEPS
The process involved searching for design references, mapping out customer journey maps (CJM) for each persona, conducting quality assurance for responsiveness, and ensuring an accessible color palette.OUTCOMES
In May, the website was recognized as a finalist for the B2B Website of the Year. You can view the shortlist here.ACKNOWLEDGEMENT
Special thanks to the marketing team and the design agency Crucible for their excellent collaboration throughout the project.
Wage Stream
B2C Mobile app for choosing Sick Pay (Design Task)
---
GOAL
The challenge lies in selecting the most suitable Sick Pay Insurance from numerous available options.OBJECTIVE
Develop a mobile customer experience (CX) that enables users to easily choose the sick pay insurance that best meets their requirements.STEPS
To achieve this, a comprehensive set of 10 Figma screens was created within a span of just four days. Please refer to the screens below.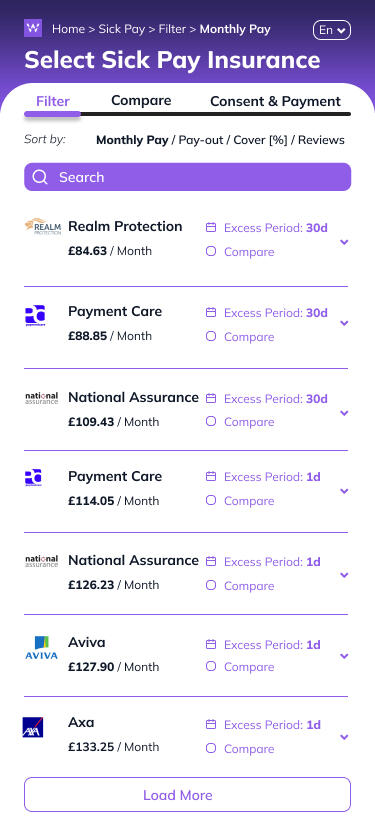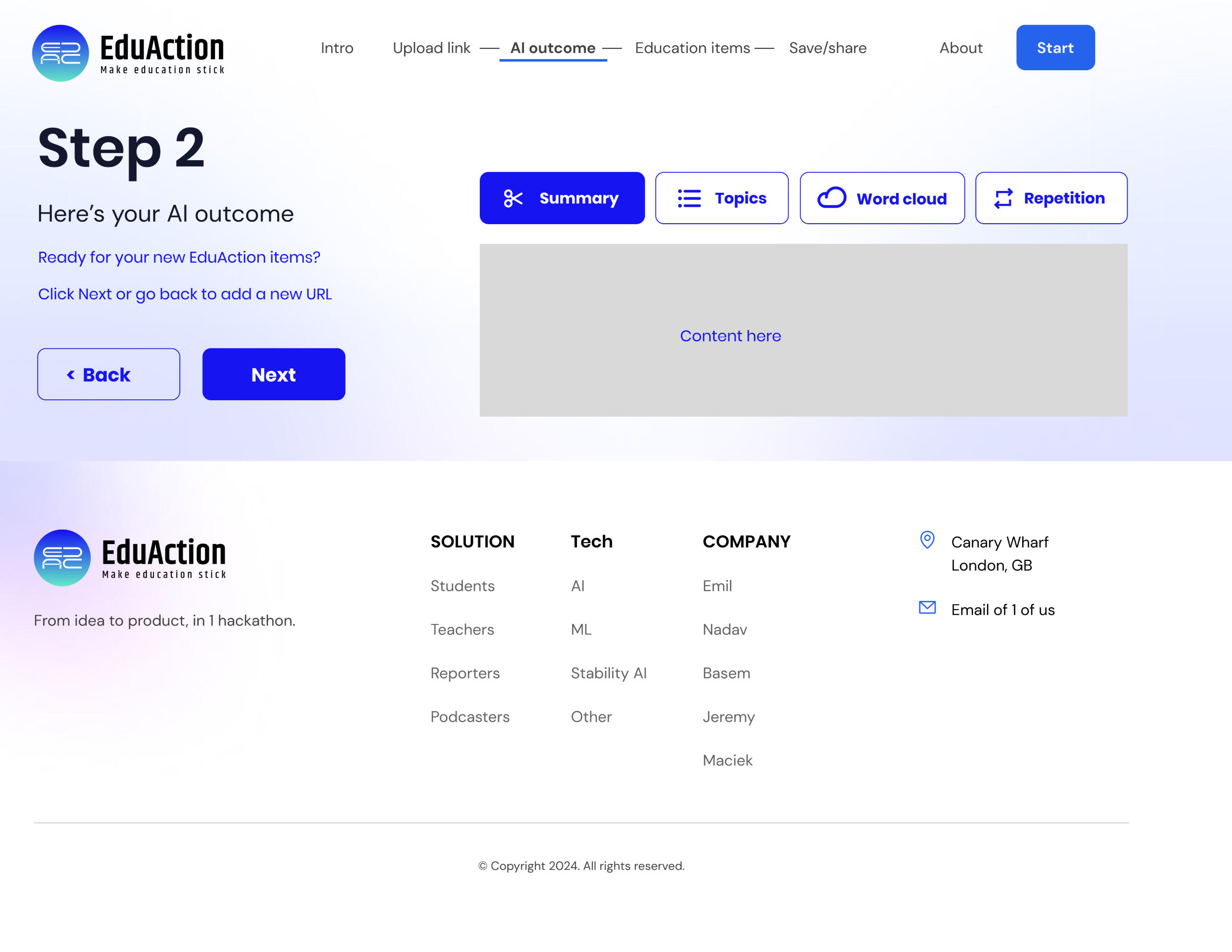 Link Big
B2B2C Making Instagram shoppable [2014-2017]
---
GOAL
Retailers faced a limitation on Instagram as they were unable to include hyperlinks in their posts.OBJECTIVE
Develop a solution to provide a smooth shopping experience for Instagram followers.STEPS
Conducted interviews with 50 Etsy sellers and established synchronization between the Instagram API and an online store web crawler. This allowed for the creation of a smart bio link for Instagram retailers.OUTCOMES
The implementation of the smart bio link resulted in an 8 times higher click-through rate (CTR) of 8%, compared to Instagram ads which typically have a 1% CTR. This success attracted John Lewis as an investor and a total funding of £300K was raised.
Carpool App
B2C Mobile app for better Carpool CX (UXR & UI/UXD Degree)
---
GOAL
The failure of the Waze carpool app sparked my interest in tackling the challenge of designing a good carpool customer experience (CX).OBJECTIVE
Identify the needs of users and develop a seamless CX to cater to those needs.STEPS
I conducted a survey within various carpool groups, gathering responses from individuals across the globe. These responses were then filtered to extract relevant insights.OUTCOMES
The results of the project were highly impactful, with over 1.1K designers replicating the design. You can view the project here.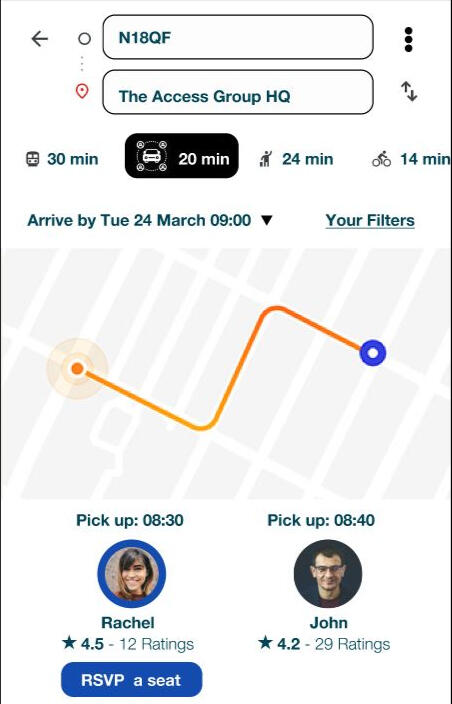 © Nadav Raviv 2023. All rights reserved.